Hello lovelies!
I know we're well into January, but since this is my first post this year, I want to wish you all a very happy 2021! I hope this year we'll all get our vaccines and life can go back to relatively normal - at least with minimal safety protocols and no more lockdowns!
I'm starting the new year with a swatch of a super happy polish by Ms. Sparkle for the
Polished Gamers Box
: "Super Mario Galaxy".
This polish a blue shimmery one with holo glitters in different colours and shapes and of course cute stars, like the ones you can collect in the game! I applied two coats, minimal placement of glitters was needed. I sealed it in with glitter food and glossy top coat.
from MarioWiki via Pinterest
I also did applied some matte top coat: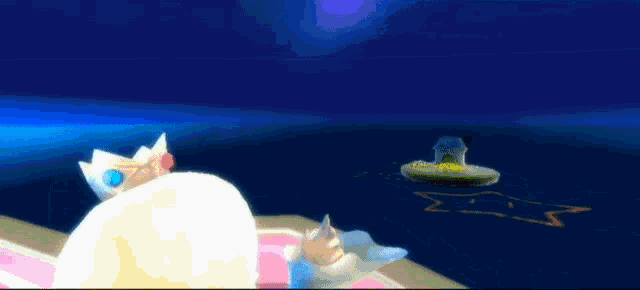 tenor.com
However, I prefer the glossy version this time, because of the holo glitters and the depth.
The Polished Gamers Box is available
here
! For more information on the Polished Gamers, check out this
Linktree
, it has everything!
What do you think people, did this polish make you want to play Mario? Or did Mario make you want to buy this polish? I have to admit that I hardly ever play, since it's too addictive for me, but this polish does remind me of an epic evening with friends I had just before the first lockdown, playing Smash Bros. I hope some day soon that will be possible again...
And because I couldn't decide on which macro to use, this encore: