Hello lovelies!
Wedding season is in full swing again! And it so happens that I was approached by a rep from
lover.ly
and asked to do some wedding manicures, possibly based on their wedding and bridesmaid dresses. So I looked and looked and got a lot of inspiration and this is one of the results:
Want to know what I was inspired by? This: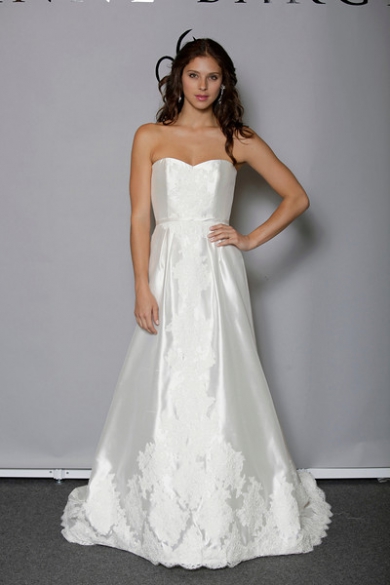 I love this dress. It's so simple, but the lace on the bottom makes it princess-like. I love it. A lot.
So I started off with a polish that I specifically bought for wedding purposes, although it was not necessarily meant to be that. It is "Swans Upon A Time", by Delush Polish. Here are swatches, but there was no sunlight yet, so forgive me:
This is three coats with top coat. Application was dreamy and it dried fast. It is a white crelly with a red/pinkish shimmer that sparkles in the sun. It was hard to capture on camera, because it is still subtle, but you can see it best in the macros. I applied top coat and after it had dried properly, I stamped over it with Laushine white stamping polish and BP-L016, which I also used
yesterday
. I did not apply top coat, to keep the stamping matte, as is the lace.
Yeah, I couldn choose and also, I wanted you to see the manis in different lighting. So I'm just going to leave some more pics, I really really had a difficulty with making choices!
So what do you think? Would you wear this to your wedding? Can you see in my manicure that I drew inspiration from that dress?